Late Alhaj Ahmed Ali – Founder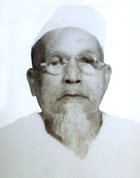 Al-Haj, is one of the oldest name in trade and commerce of Bangladesh. In the early part of 1900's,Late Alhaj Ahmed Ali started his construction business in the country. He has great contribution in some of the longest railway tracks, bridges and buildings. He became a very renowned and respected business man at his time. He was known for his philanthropic activities. He was recognized for his wide and generous contribution for the underprivileged people of the country.
Late Alhaj Musharrof Hossain – Founder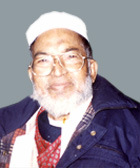 In 1930's The Founder of this Group, Late Alhaj Musharrof Hossain has joined his father's business in 1930's. Soon he diversified his efforts in sectors of commerce and industries. He formed a group known as Alhaj Group of Industries. By mid 1900's Late Alhaj Musharrof Hossain has established a Jute mill, a Cotton Spinning mill and a Steel Re-Rolling. He was the founding Managing Director of Quami Jute Mills Serajganj, Cotton Spinning Mills and Alhaj Steel Mills. All these industrial units were one of the largest unit of that time. In 1959, he joined as a Director of the East Pakistan Industrial Development Corporation (EPIDC), a government corporation set up for the extension, improvement and development of Industrial sector of the country. He was founding President of Steel Mills Association and active member of Japan-Bangladesh Chamber. He has established many educational institutions, orphanages and charitable organizations. His contribution in the industrial field in Bangladesh was recognized in the book 'The Industrialist and Businessman of Bangladesh – 1990"
Alhaj Alhaj Abdul Ali – Managing Director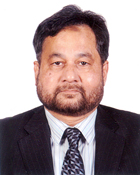 Abdul Ali, Eldest Son of Late Al-Haj Musharrof Hossain. He has completed his
School in Pakistan and graduated in Commerce from the University of Dhaka. He has joined the business in 1976. He has been associated with developing various factories of the group. He has played a key role in the group to establish various new ventures and ideas in different business sectors. He is a renowned Business personality of the Country. He has various contributions in the Industrial policy making of the country. He has travelled widely in USA, Europe, Middle East and Far East for business purpose. He is involved in many philanthropic activities in many educational institutions and orphanages.
Mr. Khaled S. Ahmed – Director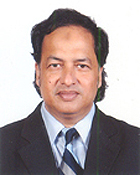 Khaled S. Ahmed, second son of Late Al-Haj Musharrof Hossain has completed his 'O' Levels under the London University from Dhaka. He got admitted to High School in Arlington, Texas. He has completed his BBA degree in Finance and Economics and MBA degree in Industrial Management from University of Texas at Dallas, USA. After completing his education he has joined the family business since 1985. He mainly looks after the business development and foreign trade of the group. He has been primarily involved in dealing with various foreign organizations from different parts of the World. He has been heading the international relations of the group in the field of Aviation and attended various Air shows in USA, London, Paris and Singapore. He has associated himself with many foreign companies and participated in various government tender businesses in Bangladesh. He has participated and successfully completed business in the Defense, Civil Aviation and the flying Academy on behalf of various foreign companies. He is also the founding Secretary General of Bangladesh Steel Producers Association, and has made various suggestions in the country's import policy on steel. He has traveled widely in USA, Canada, Europe and Asia for business development. He is actively associated with various social and cultural organizations.
Mr. Musleuddin Ahmed – Director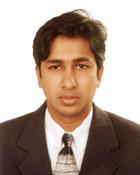 Musleuddin Ahmed, third Son of Late Al-Haj Musharrof Hossain has completed his High School graduation from Arlington, Texas. He has completed his B.Sc with major in Mechanical and minor in Industrial Engineering from University of Texas at Arlington, USA. He has joined the group in 1989. He looks after the technical side of the group due to his experience on engineering field. He has also taken an active role to render his services in the field of energy and power sector of the group. He has joined and participated in many international discussion and seminar in USA, Europe and Asia. In June of 1998, he was invited to attend the National Petroleum Show in Calgary, Alberta, Canada. He is associated with many Social and Cultural Organizations of the country.
Safwan Ahmed – Director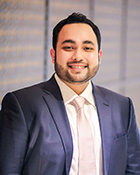 Safwan Ahmed is the eldest son of Mr. Abdul Ali. Currently working as the Operational Director of the Group. He joined the company in early 2013 and has been working on developing and steering the company towards new market trends. Previous experiences includes working as a Telecommunication Engineer and Management of the company. Prior to joining the family business, he worked for Citi Bank NA as a litigation specialist in their corporate office where he managed a $400 million portfolio. He maintained and delegated cases for the FORTUNE 500 A listed company for financial institutions such as FNMA & FHLMC. He has spent time working and studying in London, UK and Texas, USA, graduating with a Marketing degree from the University of Texas at Arlington. In his previous years, he has accumulated certification in Cisco CCNA, Linux Red Hat and Nextone. "Bangladesh is a country rich in culture, heritage and have a very diversified work force. The workers in this country contributes to the globalized market through blue collar as well as white collar jobs. It is up to our generation to nurture this workforce and make sure our people continue to do great work and maintain the reputation of workers that bring dedication and value to the whole world whether it is manufacturing clothes, exported labor or outsourcing for many international banking, medical and IT firms." – Safwan Ahmed
Afwan Ahmed – Director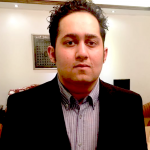 Afwan Ahmed is the youngest son of Mr. Abdul Ali have joined the business in 2012 after completing his BBA Degree in Management from the University of Arlington, Texas USA. He has worked for Bio World company, a leading merchandising company in the US and has brought immense corporate knowledge and contacts with him to the group. Mr. Afwan is highly creative, energetic, customer-focused professional with over few years of progressive experience in the advertising field. Proficiency in conducting budget-oriented marketing and promotional campaign. Mr. Afwan is expert in understanding and delivering business concepts in flashy and unforgettable manner. A proven track record of creating brands for industrial, IT, real estate, and agricultural products. Adept in planning and executing aggressive strategies to achieve sales goals.
Aiman M. Ahmed – Director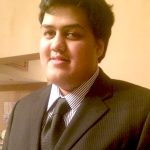 Aiman M. Ahmed, the eldest son of Mr. Khaled S. Ahmed, has graduated in Finance with a BBA degree from the University of Texas at Arlington, USA. After graduation, he worked in Bioworld Merchandising company in Dallas for professional experience. Prior to his graduation, he had experience in the fields of IT and Telecom. He has joined Al-Haj Group in 2015 and his presence will greatly enhance the business development of the companies in the future.